Peace Begins With Us
Janet Miller Wiseman
The Negotiation Collaborative
Using Collaborative Mediation℠ Since 1979
Divorce, Family and Business Mediation and Clinical Services
Welcome to Janet Miller Wiseman Mediation and Counseling Services. We are one of the longest established dual mediation/clinical practices in Massachusetts. Our unique "Dual Practice" allows us to work with couples at all stages of their relationships and not to merely focus on the dissolution of relationships. We have over 35 years of experience helping parties develop creative alternatives to their differences and reaching amicable solutions in whatever direction their relationships continue.
SEE NEW BOOK BELOW
The underlying ethic of our practice is to build trust in relationships.We aim to help clients:
• Minimize cost, time, stress and adversarial interaction
• Preserve the Family Nest for Children After Divorce
• Avoid the disruption of change in families and organizations
• To help individuals, couples, and family psychotherapy and mediation
clients identify and implement their own goals
Our collaboration provides one of the most comprehensive and respected mediation services available for both divorce mediation and family mediation as well as affordable, experienced, top-notch facilitated mediation. We work hard every day to achieve the best possible mutual outcomes for all of our clients.
Collaborative Mediation℠ is Janet Miller Wiseman's original innovation. Financial specialists (CDFAs, CFPs, CPAs) are invited into a or several sessions when there is a need or desire. For example, when a client wants to know how long his and her funds are likely to last --with inflation, routine new costs and unexpected emergencies -- the financial specialist is invited in and brings in graphs from software programs to illustrate the expected longevity of funds.
* * *
Janet, as seasoned, expert mediator, has 35 years experience in helping couples understand the guidelines and statutes in Massachusetts, as the framework in which they will develop their unique and creative solutions to property division and the sharing of parenting. Janet shares with clients and collaborators an in-depth understanding of helping and supporting couples to explain divorce to their children with realism, gentleness and empathy.
* * *
The collaborative attorney is only a quick phone call away using the Collaborative Mediation℠ model to provide information about rulings the probate courts have recently handed down, or, for example, about case precedents that may influence clients' decisions.
Visit Janet's page on Decision Making Mediation for information on how the mediation process can help parties reach important decisions about their futures or about present critical issues.
Seven Visual Steps to Yes
Difficult Decisions, Mediations and Negotiations Made Easier
by Janet Miller Wiseman LICSW, Certified Family and Divorce Mediator
"Perfect to read and learn in paperback or digital books on the subway, waiting for your plane, en route to your destination or read a vignette each night before bedtime. Read an educational, engaging, sometimes hilarious case example each night before bedtime.
"Seven Visual Steps to Yes: Decision-Making, Mediation and Negotiation" will rapidly teach the reader to make very important decisions, resolve important conflicts and problems with his or her partner or colleagues.
The visual examples are easy to comprehend and come from real life situations, although they often seem beyond your wildest imagination.
Arriving at your destination, you will have planned a wise strategy for resolving your conflict or making a decision through the Seven Visual Steps to Yes.
Do Adnan and Sherrie build an addition to their home for her mom or find another residential arrangement?
Do Laura and Caleb hike at Mount Katahdin where she needs to go to scatter her father's ashes and lose baby belly weight or to West Tisbury, Martha's Vineyard, their traditional cottage for him to rest and relax from his taxing job as a traveling environmental field engineer?
Bill and Sally need to decide how to divide their considerable marital assets and feel safe and comfortable they can survive through retirement.
These people became dynamic decision makers and resolvers of conflict and you will soon be among them!
ISBN Number: 978-1-4787-71
Available on Amazon, Kindle, ibooks, Outskirts Press and Barnes & Noble.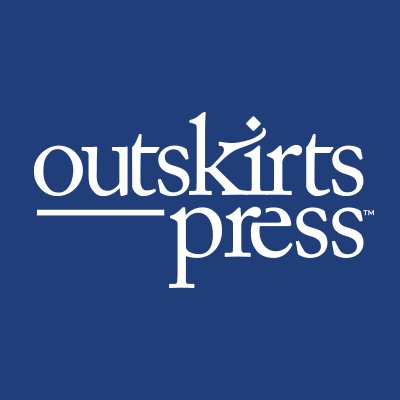 Complimentary Half-hour Sessions
Call 781. 861.9847, for a complimentary half-hour telephone session, or email Janet directly, MediationBoston@gmail.com to review your situation and to schedule an initial meeting.
Complimentary information and forms will be sent to you.
* * *
People come for Family Mediation seeking assistance with disputes, differences of opinions, help with decision-making about future direction of relationships, childrens' and elders' lives and to solve problems and resolve conflicts. Others come for individual, couples, family assessment, psychotherapy or divorce mediation.
* * *

Partners and employees and businesses are helped to negotiate their differences, even disputes, to a written agreement creating a more efficient, healthy and friendlier work environment.

* * *

All services are available in English and Spanish.
Janet Miller Wiseman provides Mediation and Counseling Services in the Boston area. She is an accomplished Divorce, Family and Business Mediator, and Individual/Couples/Family Psychotherapist. She has over 40 years of experience as an individual/couple/family psychotherapist and over well over 35 years of experience as a divorce mediator. Her office is located in Lexington, MA. and while she serves clients from all over Massachusetts, many of her clients are from Acton, Arlington, Burlington, Bedford, Concord, Gloucester, Framingham, Lincoln, Malden, Newton, Watertown, Wellesley, Winchester, Waltham, Woburn, Reading and Salem. Janet is also willing to travel to your location for training, presentations and workshops.
---